ALONE OUTSIDE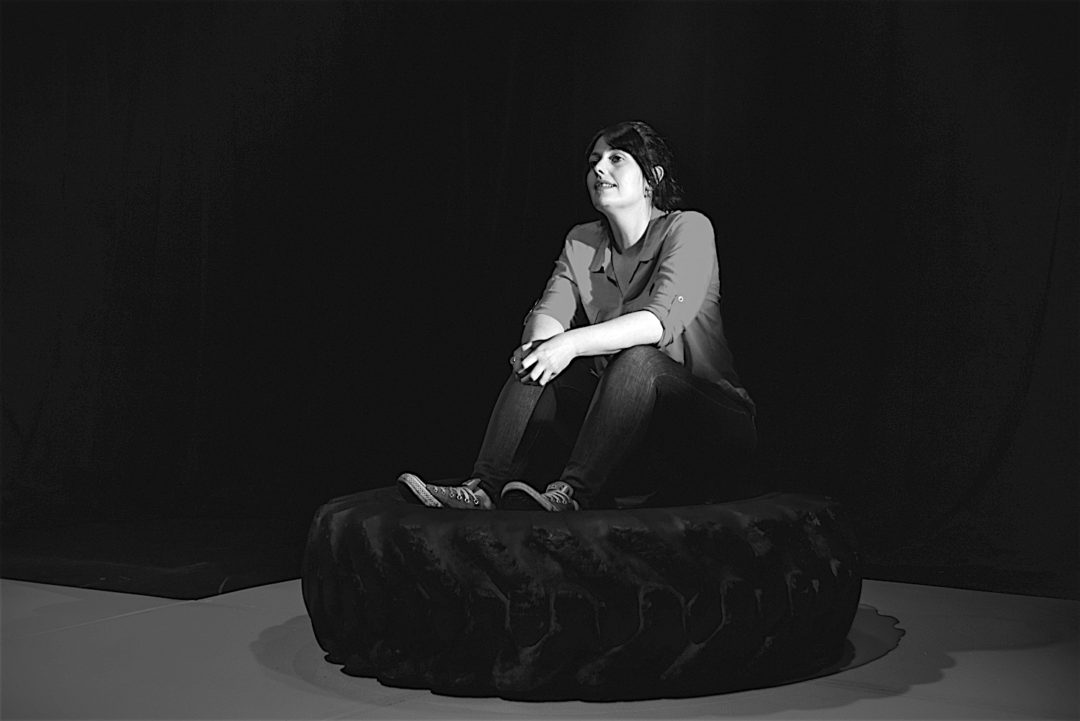 Perth-based writer Liz Newell cites Taylor Mac in their program notes: "I'm not a teacher; I'm a reminder. I'm just trying to remind you of things you've dismissed, forgotten, or buried." Alone Outside is certainly not an educational or politicised experience; there is immediate warmth and inclusivity in the tale of a city woman's country homecoming. It seeks to remind us of a place (in time, or space, or within our selves) but somehow this opportunity is lost via generalised kitchen sink-ness; there is a vagueness that pervades the writing and the production itself.
Experienced actor Sharon Davis carries this solo story valiantly but seems defeated in moments. Snatches of committed characterisation shine through, like an encounter with a local teen Benny (short for Benatar, yeah, Pat Benatar), and a stylised interaction with a huge truck tyre (a beautiful and simple idea for a fringe set). Lyall Brooks (Melb season director) and Newell's effort to evoke a protagonist we care about is negligible; Daphne is as middle-of-the-road as the town she left. She is disparaging of the country and depressed by the city. It's hard to discern how intentional this is. Plenty of genuinely funny quips were played out perfectly to an engaged full house, while some heavier prose sank.
There is true courage in trying to create something engaging from that tired rural-Aussie-town trope without unkind satire, gratuitous horror or lavish fantasy. So, rather than generalising about the country, Alone Outside does the reverse and claims that no-one in the Big Smoke thinks to look at the stars or find nature and stillness, whatever than means to them.
The most notable beauty is in the subtle and lingering sound by Grace Ferguson. Their work with whale sounds was also a highlight from Love Song at the 2017 fringe. One gorgeous lighting state comes as the final image, and fades quickly to black.