I passed a colourful "Bohemian" looking shop called "SPRINKLE EMPORIUM" many times. Initially my attention was drawn to a multicoloured constellation of porcelain cats in the window just as much as it was to the gorgeous "wrap-around" dresses and floral head pieces. There was a sense of vintage Hollywood, a sense of WWII spy movies, a sense of heartbreaking romance, decadence and timeless sex appeal.
Looking for a new dress for one of my upcoming concerts at fortyfivedownstairs, two years ago I walked in. The rest is history. Sprinkle Pier, the magic woman behind it all is now one of my absolutely best loved fashion designers and Brunswick community characters. She does not just dress women and female-identifying people. She empowers them and brings them out of their shell… 
Her motto often rings in my head: "By letting the world focus on your look you lift yourself up and empower yourself, enabling yourself to focus on the world and achieve…"-Give a woman a good outfit for her shape and she can do most anything! Here's a little bit of Sprinkle wisdom, history and ethics from our recent interview.  
Sprinkle, lets start by telling us about yourself and what led you towards designing and making clothes?
From a very young age I was very creative and would sew clothes, despite the fact I wasn't taught to sew.  It was just something that I was drawn to and made me happy.
My family in Europe were also in the rag-trade.  My Mother's side were in London and were involved in garment manufacturing and millinery, whilst my Father's father was a cobbler in Rome.  He even made boots for Mussolini!  So despite me not being around my extended family and the fashion industry when I was young, I still feel the rag-trade ran through my veins.
I never studied fashion but instead was studying physiotherapy until the age of  21 when I decided it really wasn't making me happy.  I wanted to do something I was passionate about and creativity was that special something.  On a personal note, I lost my dad in my early 20s and witnessed some of the unhappiness that he carried in his life. This only further inspired me to really push for doing the things I really love.
The next few years saw me traveling and making hats, clothes for the Australian party culture and also juggling. I am self-taught and my practice evolved with every new adventure in life. I was known as the "Magic Hat Maker" for some of those years.
A lot of my style is inspired by own life, desires and my own body. I am tall and curvy. It isn't and wasn't always easy to find clothes that are aesthetically pleasing and flattering, so I wanted to make them myself and for people like myself. My style has changed throughout time with my own life changes and body-shape changes.

What has your evolution been from the inception of your label to Sprinkle Emporium as we know it today? 
I have been a fashion designer for more than 25 years now, starting with my adventures up north making magical hats until I returned to Melbourne in 1994.  On my return I commenced the NEIS course and started educating myself in business development. From that time (1994) until approximately 10 years ago I was a part of  various artist studios, often being the only garment maker among sculptors and industrial artists. I also had a studio at the Brunswick Business Incubator for a number of years, where I was around other creative and non creative businesses. SPRINKLE EMPORIUM, my flagship boutique opened in 2007 and has built a niche clientele over the past 10 years.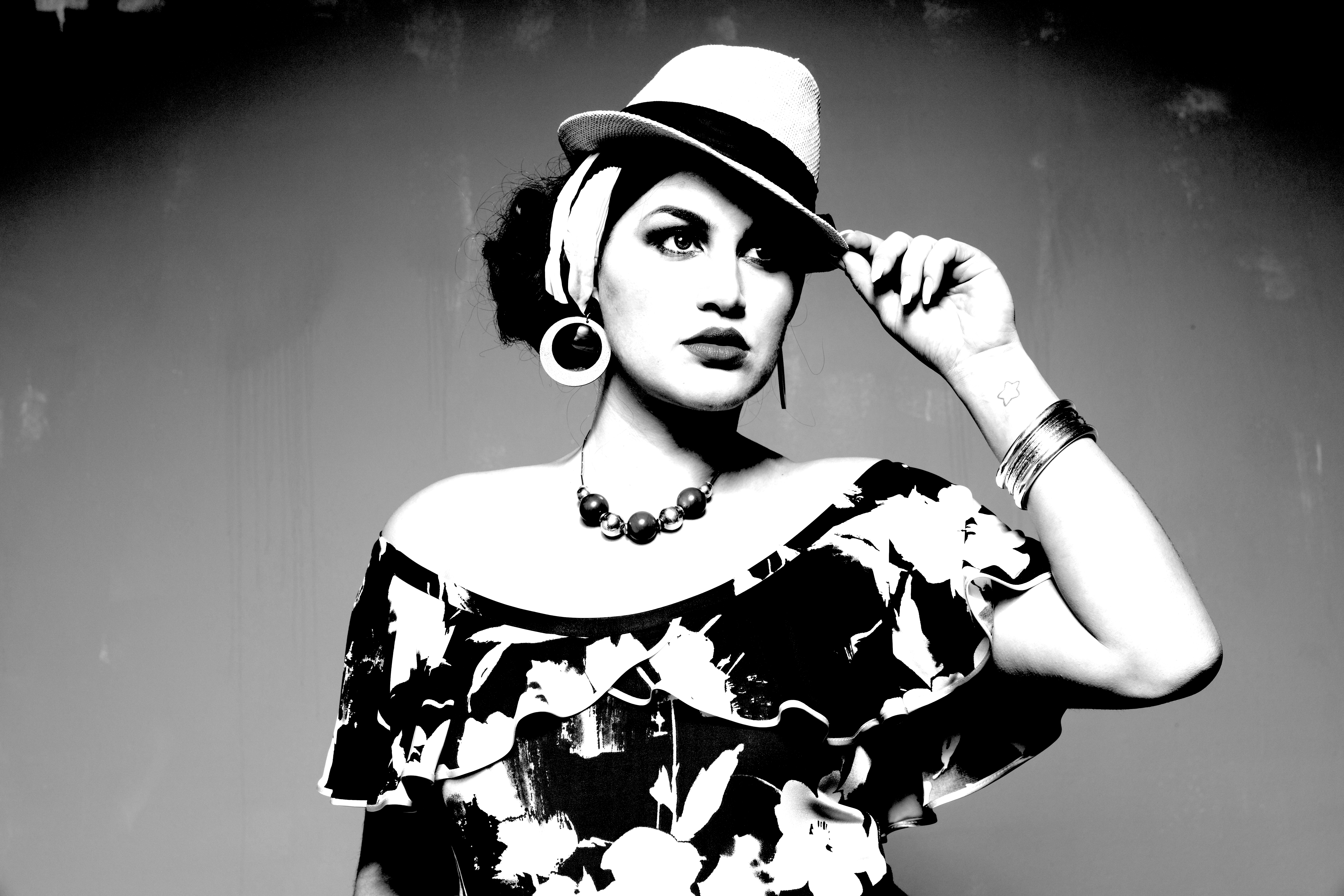 Where to next? What are you working towards in your fashion at the moment? What's the bigger picture?
As I make everything locally, I work relatively close to the season.  For my 'Sprinkle' fashion range, I am currently working on my 2018 Autumn-Winter Collection. In the bigger picture I am in the early stages of developing a couture line of garments and accessories for the Fetish Community.
I would like to broaden the creative vocabulary within this community which I am part of.I am also mindful of remaining ethical in my work, as well as keeping in mind that my creations needs to be sold to remain sustainable. I also explored the world of performance for many years from various angles. The future is a bit of an open book, I might explore this again.  Once a performer, always a performer!
If you woke up in the world of "fashion according to sprinkle" what would that be like?

It would be a world of colourful and sexy elegance! In this world a fabulously bold Bohemian encounters a Hollywood Siren. Glamour and sexiness would abound.
The perfect ensemble for me would start from my feet and go right up to the tip of my head.  Funky shoes, a sassy outfit, lashing of accessories, big eyes, big lips, flowers in my hair and the luscious scent of French perfume. At Sprinkle Emporium people are encouraged to wear their curves proudly. Dress those curves up with funky accessories or pull it right back! The choice is yours…
There's a bit of an accent on empowering women and those that identify as women. Can you tell us a bit about it?
I always say I design for strong independent women and those who enjoy wearing beautiful women's clothes.  Empowering women is as important to me as actually designing the garments that will adorn them.  Sometimes helping with external beauty can become a powerful catalyst for one's re-connection with internal beauty.  This kind of self confidence helps us focus on the world at large and in turn lets the world focus in towards us.  Seeing a person's spirit lift when they feel amazing feeds my creativity and nourishes my soul. I truly believe a curvy woman dressed in clothes that silhouette her shape is totally hot!
We have had a long history of curves being pushed to the side, so I aim to be a part of the fashion world that empowers and energizes those who identify as women.   It is important to help all shapes and sizes reconnect with beauty.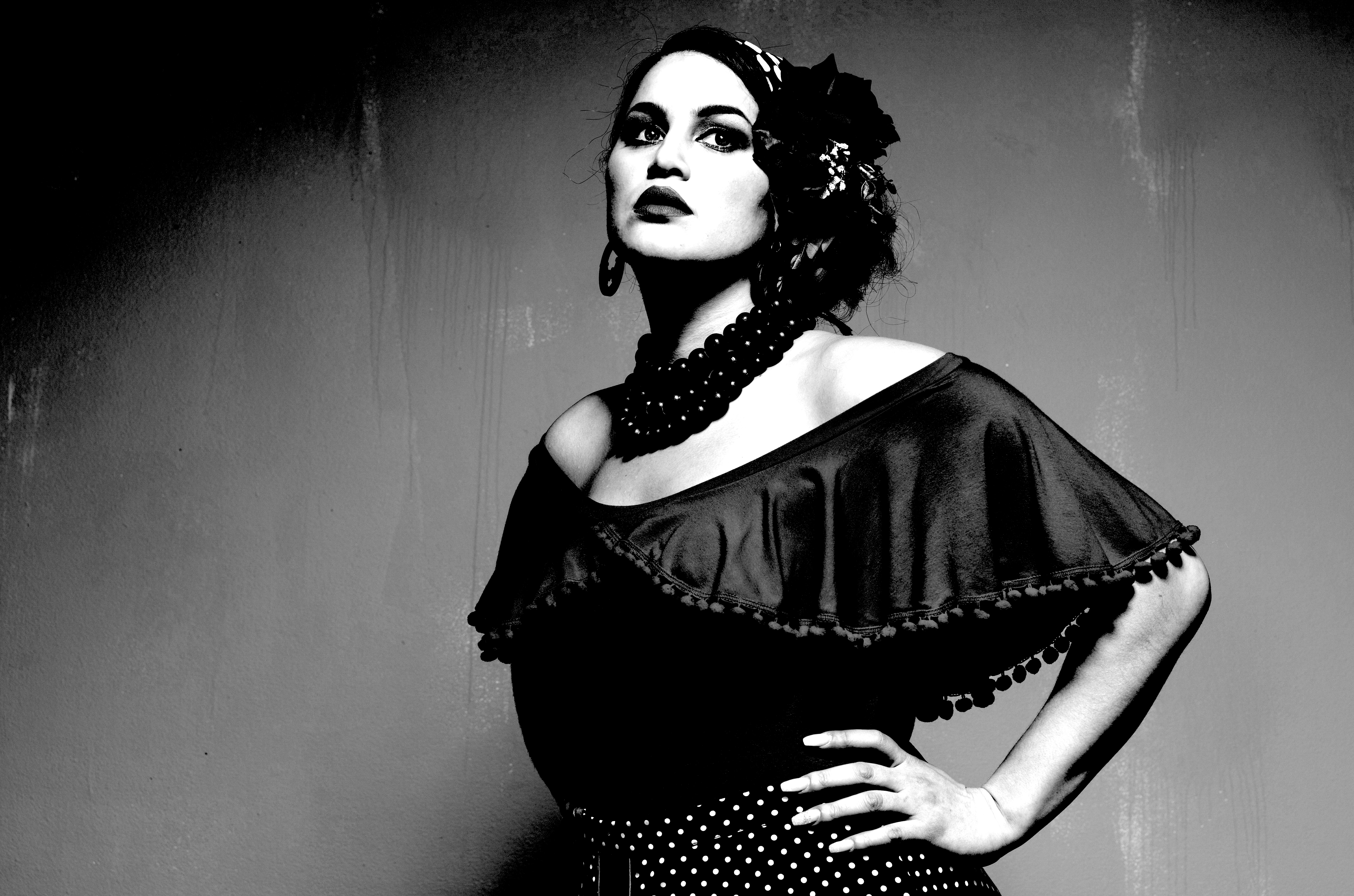 Your greatest inspiration and significant influences is/are?
I am definitely influenced by eras gone by.  I especially love the silhouettes of 40s, 50s and 60s as they celebrated womanly curves.  Other inspirational elements are random: including nature, architecture, people I see around me, colours, textures, patterns and fabric.
I also collect fabrics and store them until a cohesive theme presents itself. Being a collector is a form of inspiration.
How does Sprinkle chill out and how does she plot the next plan of attack?
There is not a lot of chill out time available to me. After a long day at work you can literally find me splattered on the couch, snuggling with my cat. Beach is also a happy place for me, I'm quite a mermaid. I also love exploring markets, hanging out with my partner and friends or just getting in the van and driving. The next plan of attack? When the time is right the ideas will flow. I believe in staying positive and the power of the universe.  So I don't over plan or chase them all that consciously.
What shall we look out for in 2018 when it comes to Sprinkle Emporium?
I will be creating 2 collections for my 'Sprinkle' fashion label', Sprinkle Emporium (my boutique) will continue to stock Australian Made garments and accessories and I will also be developing a Couture Fetish Range.  You may even see me back on stage again in performance mode!! There are so many possibilities.
Any interesting characters ( artists,socialites, agent provocateurs, all of the above?) that you dress and enjoy dressing or collaborating with?
The international name that first comes to mind is Cyndi Lauper. Closer to home, I've dressed burlesque artist Moira Finucane, created costumes for Yana Alana & Tha Paranas, Astrid from Die Roten Punkte, The Town Bikes, TISM and many different celebrities and characters on the Australian TV, to name a few.
SS18: Carnaval De La Habana

Photography: Andrew Wuttke

Styling & Set Design: Sprinkle

Hair: The Distinctive Dame

Makeup: Glitta Supernova

Models: Lulu Mason & Tamara Matecic

AW17: Femme Fatale

Photography: Andrew Wuttke

Styling & Set Design: Sprinkle

Hair: Miss Nikki

Makeup: Tamika Taylor

Models: Lulu Mason & Tamara Matecic