A few years ago, at an electro-swing party, I met a smiley charismatic woman called Ariane who won the costume competition. When we awarded her she also having told us that she made her own corsets. I was intrigued and fascinated, but juggling my own free-lance career and working as a part-time music teacher at the time, I sort of let it slip for a while, tho I did want to follow it up and follow her up, to find out more… The Universe has a perfect way of balancing itself out. Ariane and I ended up partying a lot together. I got to see more of her fabulous creations. So, when Jesse offered me the opportunity of contributing to the Melbourne Critique, I naturally wanted to uncover more and present the pink-haired-tour-de-force behind the Lioness and Her Unicorns. And so here goes our conversation…
 Tell us about yourself and your fashion history? Were you always a fashion designer or did you come from another art form or another field all together?
At the age of 13 I woke up one day and told my mum that I was going to live in Australia. I didn't have a plan and I don't truly know what caused me to make that decision, but along the way my decisions for study and work were always guided by life in Australia being my goal. I was always really creative, not enjoying academic subjects and thriving when I was allowed to spend time with materials, fabrics, wood, paint, paper etc. So, when it came to leaving high school it was a very natural decision for me to go to the art college in my hometown, Leeds, England. Having studied there for two years, it was time to go to university and, at the time, I applied for a Footwear degree and Contour Fashion, both at De Montfort University in Leicester. I decided to accept the Contour degree, as I knew I would learn specialist skills along with keeping my options variable by learning dress making skills – I moved to the campus two weeks after turning 18 to continue with my dream. This university degree is the only one of this kind in the world and it stood me in an excellent position for gaining very specialist skills and training, which I have later discovered is very sought after around the world.
The Lioness and her Unicorns – a powerful and a cheeky label name – what is its history and symbolism?
The name The Lioness and Her Unicorns has an exceptional level of meaning and intertwined connections for me. I wanted to choose a name for the brand which had an element of me within it, without using my name. At the time I was playing with the concept of anonymity behind the label. I brain stormed concepts of who I am and what I represent and kept coming back to my star sign – I'm a Leo. The name evolved to be a representation of the UK coat of arms, which contains a Lion and Unicorn… to represent England and Scotland. I loved this idea as it would mean that there was even more hidden meaning within the name and layers that represent my roots and how far I had come. The unicorn part of the name represents both the clients and the garments – fun and not talking things too seriously. The artwork for the logo holds more iconography too, with the use of a crown and the stars continuing to be meaningful for me.
Exciting people, notorious people, overall people you've dressed so far – tell us about those experiences?
The most recent international celebrity that I've had the honour to work with is Dannii Minogue in November last year. This was an incredible experience and one lead me to creating a sequin jump suit for her to wear on stage during her national tour with Take That. I've also had the honour of working with Dita Von Teese, Collette Dinnigahn and Elle Macpherson, these were while I was employed prior to going freelance.
What is the main focus of your work and what are you passionate about?
More than anything else; the less you wear, the more it matters. With that, I firmly believe that it doesn't matter if you're alone, with a partner or in a crowded room – you should feel comfortable in your own skin and confident to take on the situation at hand. Time and time again I meet people that struggle with who they are, their perception of themselves, their body confidence… if I can play a small part in helping someone to feel empowered by being themselves then my work is complete.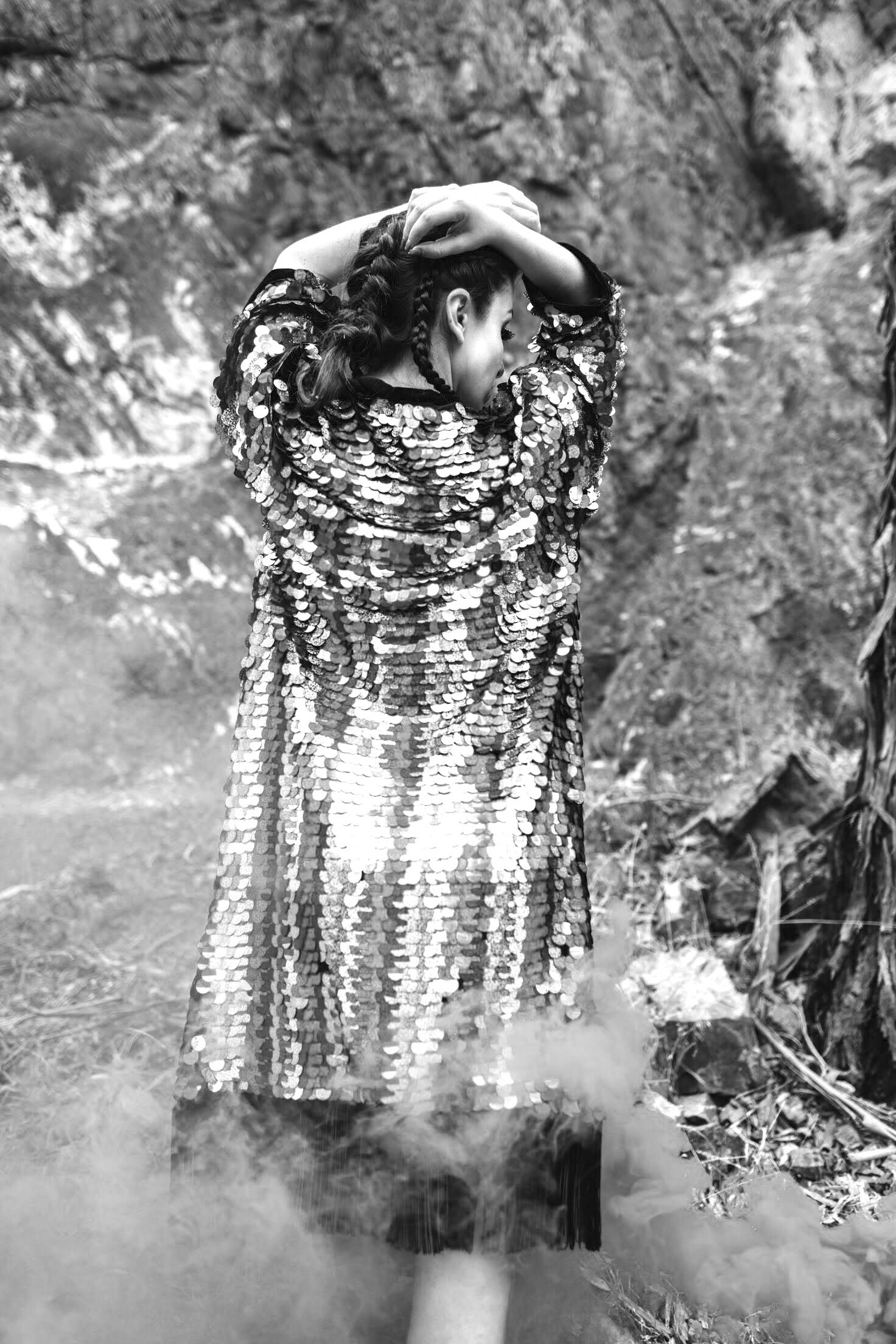 Who or what are your influences?
One of the key creative influences I have had for many year is Vivienne Westwood. I learned her story when I was very young and fell in love with the idea of her working with Malcolm Mclaren and the Sex Pistols in the 70's through to couture corsetry in the 2000's. I also seek inspiration by people watching… I simply love sitting in a favourite café and watching the world go by… and doing this around the world always brings so much variety.
Three things you most love and three you find most challenging freelancing in alternative fashion and any advice to the newcomers on how to approach the field?
I love the wide spectrum of clients and people I get to work with on a daily basis. I am also very enamored with my studio and creative world I have created – being able to lock myself away for hours on end to create is truly fulfilling! I also love the moment when a client collects their custom item, and I've managed to create the items that they were dreaming of.
Some of the challenges include learning to properly budget and juggle taking breaks. I often feel guilty if I have time off, but I know when I do that I come back refreshed and raring to go – so it's an important juggle.
Discovering I've not seen another human for days on end, and remembering to eat can certainly be challenging. Finally, knowing which jobs to say NO to: I've definitely become much better at that through experience.
Where too next, what would you like to experience and experiment with in your future work?
Having been working solo for almost two years, and running my two labels since March last year, I'm really on a mission to continue with establishing the brands and community surrounding them. It was an incredibly empowering day when I realised that I had launched both labels in the space of 6 months, and I'm loving the variety of tasks that I face on a daily basis. I would love to continue to grow by offering employment opportunities through my brands. Training people and passing on knowledge is definitely something I need to experience more, along with more travel. I'd like to return to some of the international trade shows and continue to build my show room to be a hub of creativity for people to come to spend time in. I have a lot of experience while working in the industry of sourcing and developing fabrics and I would like to continue to bring that into my own brands.