Ever wanted to hitch a ride on-board your favourite band's tour bus? Fantasised about starring in the next Almost Famous film? Well, listen up, because Dallas Frasca is about to give you precisely that chance with what is guaranteed to be one of the musical highlights of 2018.
The tour takes in a number of regional Victorian towns bringing international talent down under, all while showcasing the freshest crop of home grown talent, just coming up through the ranks. Headed by Australian rock royalty, Dallas Frasca whom took time out from her busy schedule to chat with The Melbourne Critique, about all things music, life on the road, and the kinds of challenges still faced by woman in the music industry.

Dallas, introduce us to this tour and to the concept behind the project, taking punters on the road through regional Victoria?
12 months ago I was on a bus with 25 industry people, and they went around and shined a light on a lot of regional venues that were doing really well. I made a lot of friends that weekend. I am from regional Victoria originally, from Wangaratta. My band has played over 900 shows in the last 12 years, across the planet, so I have a really good sense of which venues work and which of them don't.
I started to think: "What about we take this bus, and the audience to these venues that have never presented live music before?" So, we are joining the dots, we are giving a platform for artists to play, and working with some venues that have never put on live music before, showing them what benefits live music can bring.
We are also partnering with emerging acts in some of these locations, because you know when you're young and you see a band for the first time, the mind altering experience it can have: it can be so healing, or picking up an instrument for the first time, music is just such a fucking positive thing, and we all know that.
So, let's talk about the highs and lows of touring.
There are so many up and downs to touring, it's like most things really. But, you know, some of the highlights would include opening for Patti Smith in France, or this other time when I fronted for Midnight Oil for another international gig. I mean we've spent allot of time in Europe in the past few years, there's such a huge market for Rock n Roll over there opposed to Australia, one of the shows we played was in front of 40 000 people, that was crazy.
But, on the other hand, it can be really tough being a Woman on the road: we did a tour last year through Europe and I was the only chick on the road with 12 dudes, and I love it, but it's tough and you really have to fight to have your voice heard. I think there is a lot of healthy change going on, but it is still really difficult.
It comes down to the fact that a lot of women don't think of it as a career path, and if its not that it's the whole ageism thing which comes into it, but you think of woman like Sharon Jones, who is in her 50s, or Peaches even, we need to do it, and do it for ourselves.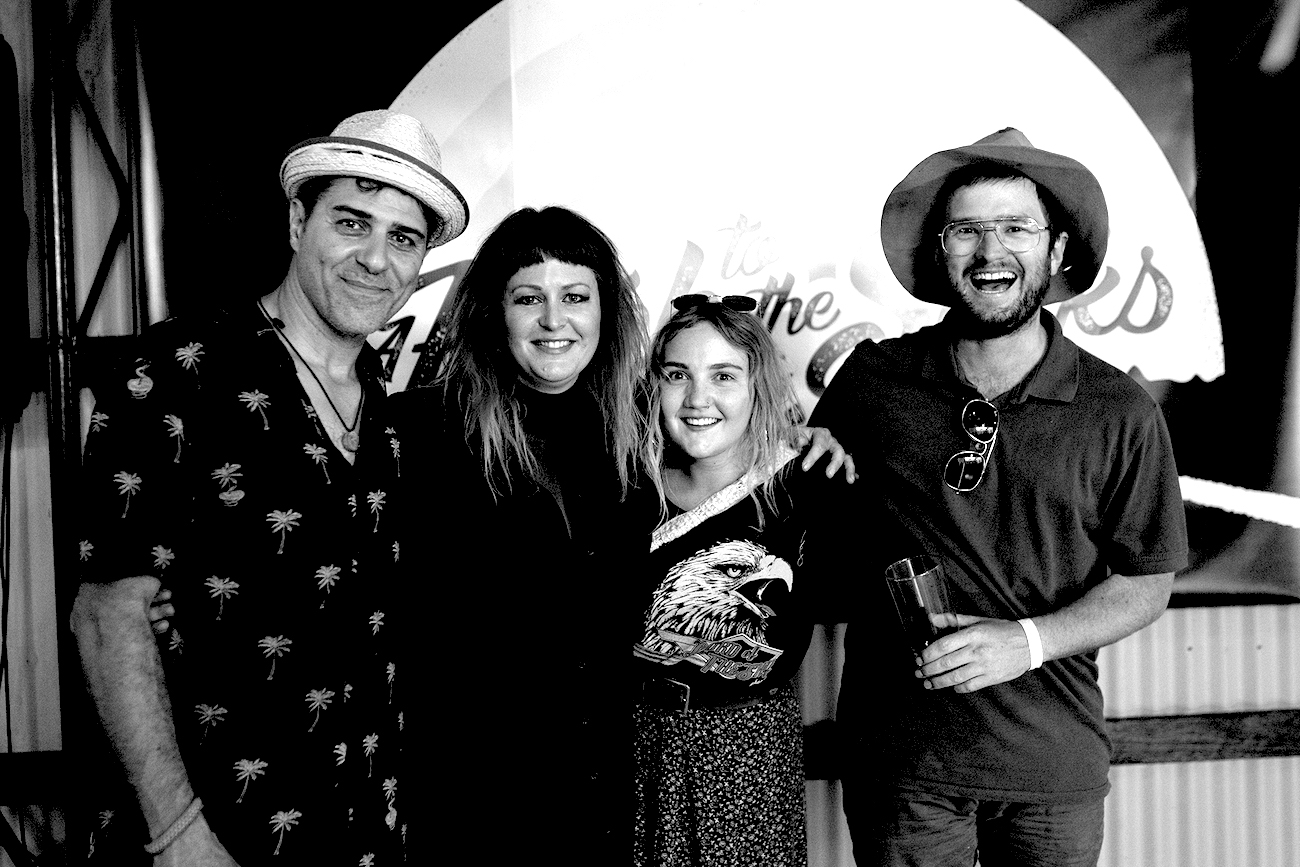 You've touched upon a down turn perhaps in live music and venues back here in Australia, what do you think is responsible for this, and this tour that your embarking on, how does it work to combat this?
Look I think a lot of is about education, I think it's that a lot of venues have sold out, and the new owners are not live music savvy, they might get a cover band that would overcharge them, or they don't know how to market an event. And, for us that have been working in the industry, we get it, but those who are new to the game, still have a way to go. There has been this one gig being run called The Musical Garden, in a friends' backyard, and they've been getting 200 people there, because there are no live music venues, anymore.
So, in terms of this project, we are easing these people in, the bus is driving through these venues, and our promoters are teaming up with others that have never done this, never heard of things like public liability. It is a win win, great line up, working with people who are savvy, there's been such an incredible response.
What does music and art give to the world, and if you woke up tomorrow in a world without it, would would it look like?
Wow, that's heavy, I don't even know how to answer that one, that can't even happen. I don't think I could function without being creative, I think it would be really depressing for me. I think the world would also be a really depressed place, because music makes the world go round, its positive, its inspiring, it is just everything.