A BEASTIE BOYS LIVE EXPERIENCE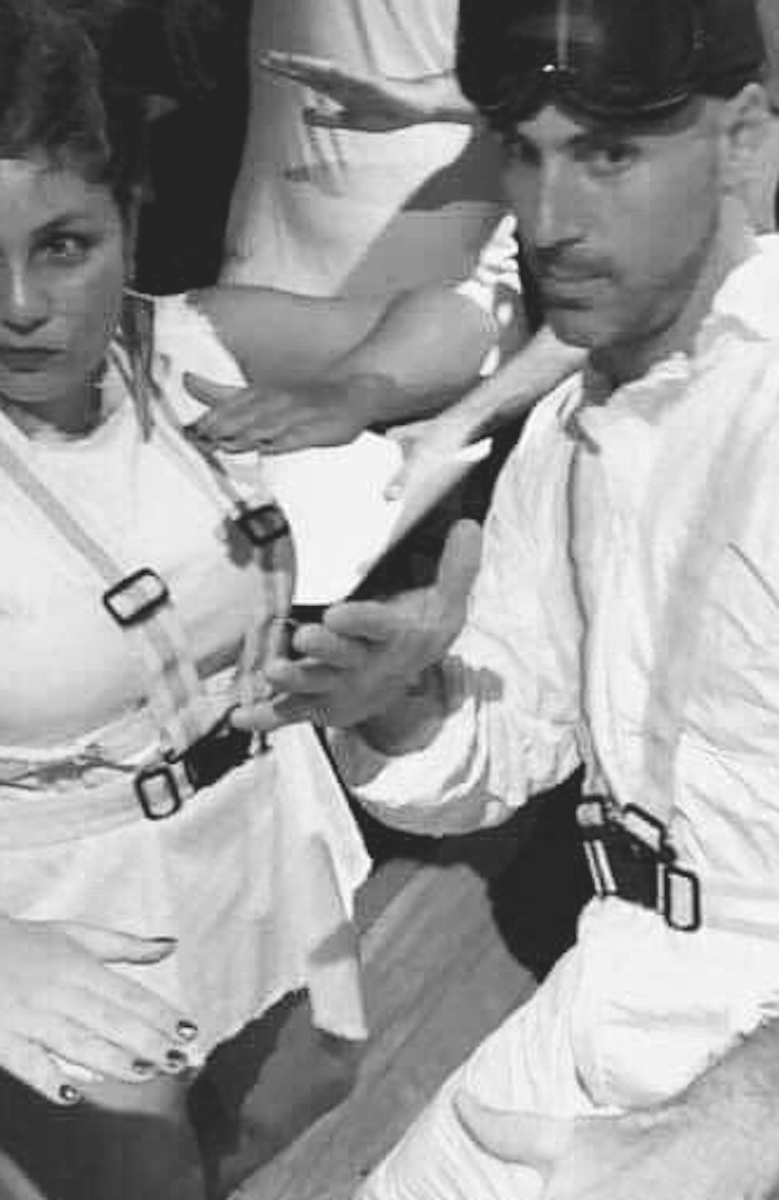 The roaring 2020s are almost here and we seem to be exploring some kind of an 'ancient-forward' dance on the continuum of music; retrospectives and throw back are all the rage! We are bathing in electro-swing, reinventing the foxtrot and the narratives of Great Gatsby, as well as, honouring the musical Titans of the 80s and 90s, in particular; the gone-too-soon legendssuch as Prince and Freddy Mercury, to name a few.
Different more and less 'underground' music scenes of our city continue to drag us out onto various dance floors often drawing on tribute-format shows that promise to be more than a mere cover or a simple remix – they are the contemporary restaging of the recent, now already retro, past, which many can still vividly remember, even if we are only in our 30s.  
The one coming our way this Friday takes us back into the wonderfully whacky world of the American alternative hip-hop band the Beastie Boys. Rercussionist Neda Rahmanispoke to Melbourne Critique about the inspiration behind making of this project. 
 This exploration called the Beastie Boys Live Experience Nigh Cat Edition- No Sleep till Collingwood was inspired and put together by Brian El Dorado, the lead artist of this band.  Brian's band The Tuesday Peoplehad added a Beastie Boys cover long ago to their repertoire. The track received a massive response; the Beastie Boys fans relived their memories of back in the day when these great tracks came out. Brian spoke to me of a moment over 12 years ago when he got up at the Laundry Bar karaoke night and did the BB track " Get It Together." 12 years later, Brian and drummer Ivan Katchoyan of Choi Productions decided to pull this band and line up together. 
"The idea was to play all of the parts and all of the samples and get as close as possible to the BB album sound with a full band and a guest here and there with a vision to really keep the BB fans happy with an authentic sound and the band line up is a hand-picked squad of killer musicians.  "
We have meticulously deconstructed the tracks making sure every detail is considered with a pinch of our own fun added to tunes ranging from the punk-inspiredSabotageto the funky sample and feels of Hey Ladies. The line up includes artists such as: Brian El Dorado, the lead rapper of The Tuesday People, Ivan Katchoyan from Cookin' on 3 Burners and TheTraffic, Shehab Tariq from TZU, Craig Strainfrom Pickpocketand Off the Leash,Matt Rob from Miss Columbiaand Killer Hertz, Adam Rudegeair from Lake Minnetonkaand The Bowie Project and myself, with my major project history including: Tumbarumba Band and NEDA – All Colour Project.  On this occasion, our guest artists include the vocalist Rita Satchand violinist Tamil Rogoeon.

We are a diverse line up, spanning over many other bands; all of us are seasoned Funk, Hip Hop, Jazz or World Musicians and recording artists. Together, we have a great attitude to rehearsing and learning these tracks properly to deliver that authentic concert sound unique to the Beastie Boys. In essence, it is a Rap Rock sound that we are delivering with hard core Funk and Jazz-Funk influences.
With so many tribute shows available on the music scene what is this band's distinguishing feature and what informed the selection of the presented material: why the particular songs and albums?
Our distinguishing feature is that we are playing it all live. Our front man somehow has ALL OF THE 3 MC's (Mike D, MCA and Ad-Rock's) LYRICS in his head and can somehow deliver them all! You've got to see him to believe it! The songs are chosen by Brian and Ivan from across the entire discography of the BB career, including a bunch of better-known hits but also some deep cuts for the hard fans, and few of the groovier instrumentals, such as Groove Holmes.
Where to next for this group?
You don't want to miss this rare performance! If you're wondering where to next with this group, then turn up to The Night Cat for this massive concert and you'll find out. 
More info? Click here.