THE EVERLEIGH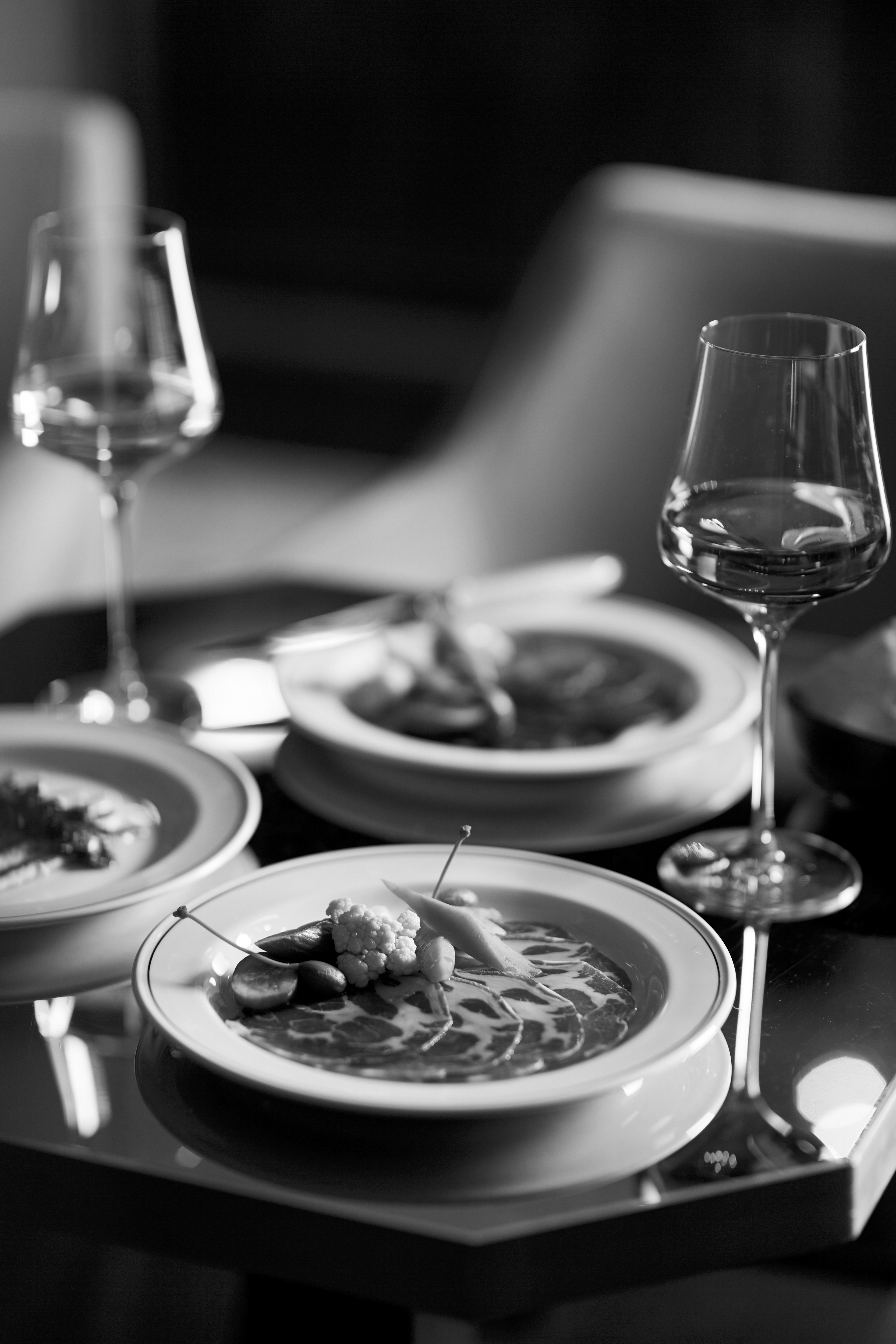 If there is one thing more synonymous with Melbourne than our vibrants arts scene, it's our city's love of food, dining out and indulging in 'the good life'. Our nighttime culture puts those of of other Australian cities to shame. Soon to turn 8 is The Everleigh, a Melbourne institution and much loved Fitzroy watering hole. The venue recently won both Best Bar and Best Cocktail Bar at the Time Out Bar Awards, and it's no surprise, because of the continuing benchmark which the Everleigh sets in terms of style, substance and sophistication.
" A night at The Everleigh is a unique Melbourne experience. After entering through an American diner, walking down a dim-lit hallway and climbing a few stairs, you are whisked back in time to a bar reminiscent of the golden era, dedicated to classic cocktails and service."
Melbourne Critique caught up with  Michael & Zara Madrusan, whom form part of the team behind The Everleigh, we chewed the fat about great cocktails, great service, and the key to running such an iconic venue. 
What is the inspiration behind The Everleigh, from where in history does it seek influence, and how is this reflected in the venue's cocktails and service?
The Everleigh was the first Australian outpost of the Milk & Honey family, the New York bar credited with the cocktail Renaissance of the twentieth century. The bloodline of bars are united by a service oriented approach, a meticulous attention to detail and methodical bartending practice.
The principles we were founded on still apply to everyday service in The Everleigh today. Our training method means we have a vast knowledge of classic cocktails (over 2000 in fact!) that are consistent in quality, no matter the bartender.
Our motto across the Made in the Shade Group is to serve people before drinks. Good hospitality is about making people feel at home. It's not rocket science, and there's no place for ego.

Is there an art to making the perfect cocktail?
There's a lot to be said for consistency. We are methodical and have a lot of systems in place to ensure every drink that goes over the bar is of a very high standard, no matter the day of the week, no matter the bartender. Our cocktails are well balanced, use high quality liquor and fresh ingredients.
In terms of selecting the perfect cocktail for each guest, The Everleigh is famous for its 'Bartender's Choice' approach. Much like a game of 'Guess Who?', we take each guest through a series of questions in order to find out exactly what they're after. The perfect cocktail is different for everyone!
What do you believe is the key to The Everleigh's success over the past (nearly) 7 years; what continues to set it apart from other Melbourne venues?
We'll be 8 this July! We never get complacent, I think that's the key. We are always looking at what to improve and learning, every step of the way. We never get comfortable, and this is how we keep evolving. We're indebted to our devoted following and regulars. We wouldn't be here without them and never forget that. The Everleigh has had many lives, and hopefully she'll see many more!
In recent years The Everleigh Bottling Co was launched; what was it like talking your signature cocktails from bar to bottle?
The Everleigh Bottling Co. was first born out of a demand for Everleigh cocktails at other bars and events. At the time we were a small team of just five and couldn't afford to send bartenders offsite. The flagship Famous Four range were a big success and things progressed from there. It was certainly challenging entering the world of retail, but luckily we like challenges!
The idea of extending The Everleigh experience beyond the bar is something very rewarding for us. This was also primary motivation behind our first book, A Spot at the Bar.With The Everleigh Bottling Co we have access to our guests outside of the bar's perimeter and opening hours. Our cocktails get to travel the world! We're very proud of all that they've achieved so far.We're excited to say there will be big developments from The Everleigh Bottling Co this year.
Since opening in July 2011, what have been some of the trends that have come and gone among Melbourne venues- how have The Everleigh's cocktails evolved in response to these?
We focus on classic cocktails and as a result, the drinks served over The Everleigh bar aren't generally driven by drinking trends. That being said, we're still inspired by developments going on in both the local and international drinks industry, and try to respond to these in order to cater to the ever-changing needs of today's drinker.
Our bar team collaboratively design a house cocktail list for each Everleigh menu, published every six weeks or so. We're enjoying wine based cocktails at present – low abv drinks making use of vermouths and liqueurs. There's also some very creative work going on in the world of non-alcoholic cocktails using complex flavours, which is exciting to see.
What's next , how might The Everleigh continue to evolve, setting trends, or bucking them?
We've got lots in store for The Everleigh, and across the Made in the Shade Group more broadly. The bar team have some innovative ideas for our upcoming menus that we can't wait to see come into fruition. Earlier this year, we hired an executive chef for the group, Daniel Southern who is in the process of developing a new food menu for The Everleigh also.We get a real kick out of working with individuals and companies that inspire us, and have a number of events and partnerships lined up for 2019. Most crucially, we're building the Made in the Shade team in preparation for the opening of our third venue, Bar Margaux in Melbourne CBD. Stay tuned!
More info? Click here.