As we enter the soft days of early autumn Melbourne continues to navigate its busy 'art and culture traffic' swiftly and enthusiastically. Boîte's World Music Open Mic continues this month back at its Compass Pizza Headquarters in East. Brunswick  Last month The Melbourne Critique shared with you the incredible work of Gelareh Pour.
This April we bring back to 'one of her many homes' the multi-disciplinary artist Tania Bosak, who is now tri-based, spending her time in countries such as Croatia, Belgium and Australia. Tania is a colleague and a friend that I admire and have loved sharing stage with, from time to time. She is one of the more recent forces behind one of Northside's best loved 'Bohemian Watering Holes' – the pocket rocket of world music: Open Studio in Northcote. Here she is, sharing her recent journey.
Tell us about yourself, your background, your musical beginnings, your work in theatre and music?
Music was always a part of family gatherings and Dad played several instruments, as did many of my family members. I didn't really get s witched on to the idea of becoming a musician until I was in my mid twenties. Meanwhile I trained as an actor at the John Bolton Theatre School after completing a degree in contemporary dance, drama and literature.
After my training I did it all, from theatre, TV, stand up comedy, teaching drama, community arts, street theatre, musical directing and eventually producing. Over this time I became more involved in music and percussion and eventually taught rhythm to actors at The John Bolton School. This was to set the stage for the next chapter and the next two decades of my creative practice.
What were some of the "turning points" in your life and career that led you to be the Tania Bosak that we now know and love on the Melbourne and the International stage?
The main one would have to be the opportunity to perform with original founding group STOMP in the early 90s.
I was fresh out of acting school, doing stand up comedy and theatre, so I was exploding with ideas and plans, but I got so much joy out of this gig. It was everything rolled into one: dancing, moving, percussion, brooms, bins, and theatre!  It started to pull things together in my mind in terms of potential.
Stomp creator Luke Cresswell taught me my first samba pattern on a bin!  I begged him to let me join the group, he said just get out there, take what you have learnt here and you will do your own thing. That was an encouraging NO that I will never forget.
Soon after I came across the TaKeTiNa Rhythm Process, a rhythm and meditation work using the body and voice developed by Austrian composer Reinhard Flatischler. This would be my first real formal training in rhythm and music. It completely changed everything from my own performance practice, teaching work and my personal life. I would go as far as saying that the only reason I am still in the arts industry is because of TaKeTiNa. It asked of me two of the most important question/s – Why am I an artist? What is my purpose on this planet? I lost all ambition and became driven to work with people and making art in a completely new way and for a different purpose.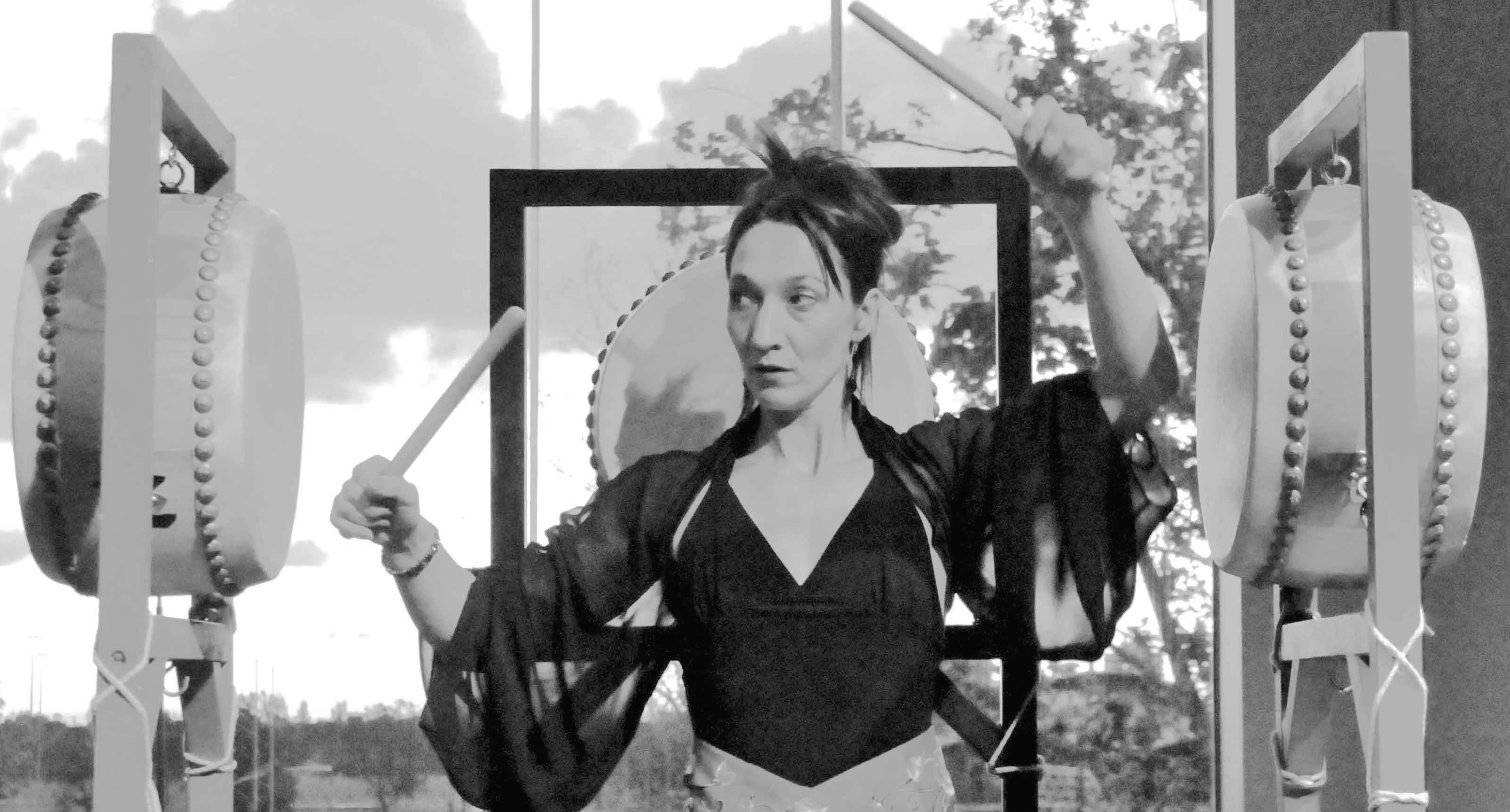 How is your recent bi-continental living between Europe and Australia influencing your practice?
I love immersing in everything from art, theatre, architecture, food, language, as well as, exploring my own cultural roots in Europe. It feels like being home. The main influence of this bi-continental living so far is that I have the space and time to see work, practise and compose between my teaching tours, which keep me very busy in Europe. Of course Brussels is also such a great city where I get to see the best music, dance and theatre live and not just on you-tube. I think the influence of this is still forming and future projects are yet to be realised.
What should we look out for from Tania Bosak in Australia throughout the reminder of 2018?
This year is big year of touring between Australia and Europe, preparing workshops in rhythm, drumming, voice, TaKeTiNa workshops and trainings. I am also establishing my own two-week rhythm and performance set to take place in Melbourne in January 2019. This is a culmination of 30 years of arts practice and will include a team of exceptional Australian (and a Belgian) artists including; Greg Sheehan, Penny Baron, Matt Stonehouse, Bonnie Smith, and Manu Lurquin. I am also composing new works and devising a new show for the next big Defection Party with my Barefoot Orchestra Band.
Who are your artistic and personal influences and who are some of the collaborators that have significantly influenced you and your work?
My key artistic influences include Meredith Monk, Phillip Glass and Heiner Goebbels, (German composer and director).
My collaborators include the late Margaret Cameron who directed my Barefoot Orchestra show in 2013, the multi-talented and extremely bent Dan Witton and Margie Mackay, artist and researcher engaged in ritual-art practices in communities. All rare talents pushing boundaries.
Share with us some of your artistic dreams and visions? Can your Australian collaborators, friends and fans somehow assist in realising these?
In Australia and the world my dream is that we value, engage and sponsor the arts as much as we do sport. But seriously, keep art alive and be happy to pay for it. Support your peers and stay connected. Okay, I was actually serious about that first bit, too.
What is a "Bosak" message to the upcoming, younger artists that share some of your visions and interests?
Try everything until you hit that point and know this is it! Stay curious, open, work hard and ask yourself often, why do I do this? Be ready to move forward in new directions, take risks and don't be afraid of the business side of the arts. Respect who you work with no matter who they are or what part of the chain they are linked to, you will be remembered and respected for it.