ABRAHAM ALEJANDRO DUNOVITS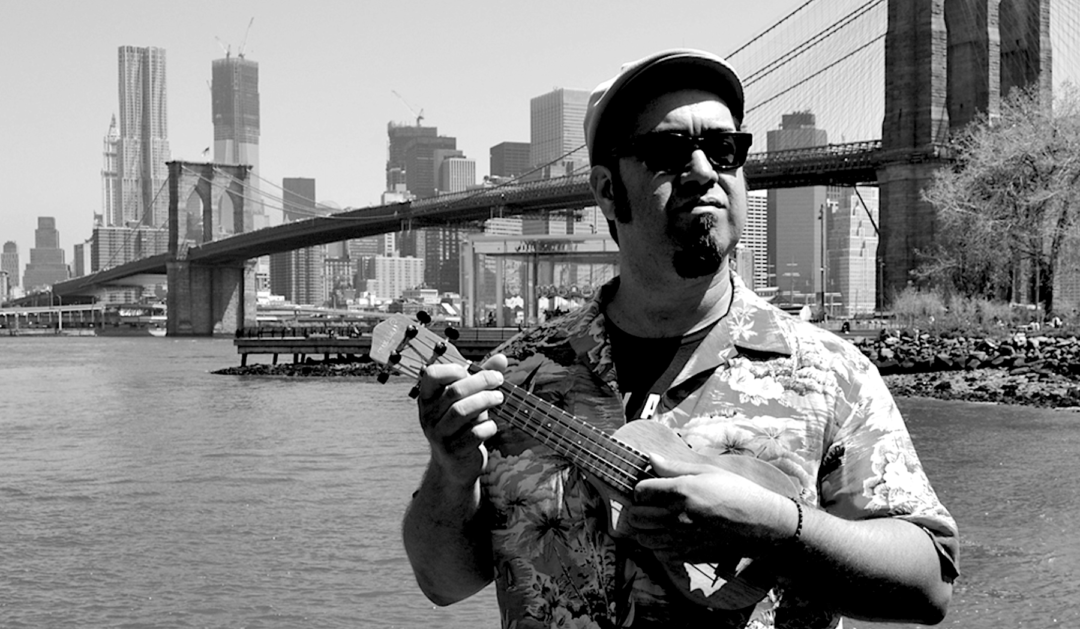 The Melbourne Critique caught up with musician Abraham 'Abe' Dunovits ahead of his appearance at Boite's ongoing monthly project The World Music Open Mic; this is an event designed to connect international musicians who are trying to make Melbourne their current, temporary or ongoing home-base.
Let's paint a picture: tell us about yourself and your musical pursuits?
I am quite eclectic in my musical pursuits; I started playing in original rock bands in the West, probably at the best time in history, late 80s and early 90s. There were a lot of good bands around. Then I re-discovered Latin music in the late 90s and went into song writing and putting together my main band Funkalleros, trying to blend styles and break rules…at the same time I was doing spoken word, noise improvised performances with various outfits, which I am still doing…Currently playing in a few bands, and playing a few instruments such as: ukulele, guitar, bass, piano, and, also, a bit of percussion…
What are some of the most memorable and interesting moments in your musical career in Australia, so far? 
My first big gig to a packed house…supporting Simply Red! I was 19. I also loved playing as part of the backing band for the Colombian salsa legend Wilson Saoko (from Fruko y sus Tesos) in 2011, supporting Oliver Tuku (Zimbabwe) and Ozomatli and meeting them. Other favourites include playing at the 2008 Blues and Roots festival, playing at the Melbourne festival with Amaru Tribe and touring with them (still doing that!) and meeting Cuban legends back in the early 2000s.
What are your near and far future aspirations; what should we look out for? 
I am currently recording a new ukulele album with a few invited guests…but I would like to collaborate more with artists from different backgrounds.
What is your message to the upcoming artists?
Never give up, find inspiration and go with it!