SINGLE ASIAN FEMALE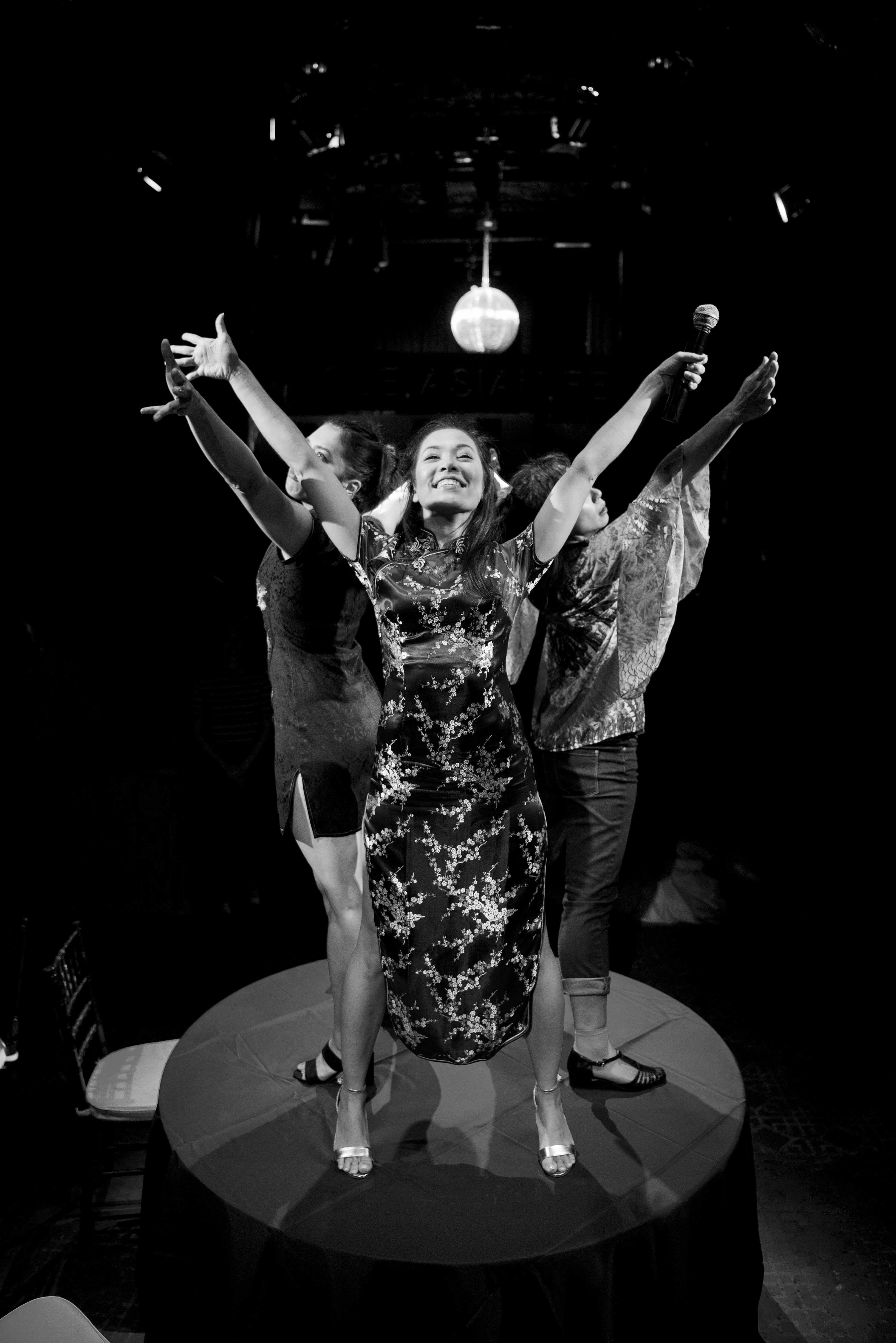 In Single Asian Female, the audience step out of their ordinary day to day, and step into the Golden Phoenix, a suburban Sunshine Coast Chinese restaurant, where a family of whip-smart women are definitely talking about you in their native tongue.
The work tells the story of the Wong family exploring dynamics that pit sister against sister, spill family secrets and put the spotlight on a mother trying to overcome generational and cultural gaps to connect with her two daughters.
Written by award-winning author and playwright Michelle Law, Single Asian Female, is more than just some sassy, fierce and funny, incisive new comedy- it-unapologetically explores what it means to be an Asian women in Australia. So to, it demands change from within our main-stage theatre companies- whom now keep producing comfortable work for the comfortable middle class.
On the importance of work like Single Asian Female, and the role of art within changing societies, we caught up with actress Courtney Stewart, whom co-stars in Single Asian Female, and is an accomplished Director, Actor, Dancer and Teaching Artist. Courtney grew up in Brisbane's leafy southern suburbs, but now calls Sydney home-
I was a dancer from the age of about 7 years old, and then fell into Drama in High School; I always enjoyed how a story could be told in a live theatre setting. I went and studied at QUT and did a drama degree there, and looked at writing and direction, and toured and performed with a bunch of theatre companies here and in South Korea. I moved back to Brisbane and did my first big show with Queensland Theatre and, like most people, really hoped things would then take off in Brisbane, but of course, being Brisbane, they didn't, so I moved to Sydney and fell into the acting scene down there.
What does Single Asian Female set out to explore, what spurred on its creation?
Well I guess it, kind of, started by looking at what it means to be a single Asian woman in Australia, and it came out of a blog that Michelle Law was writing with the same name; it looks at the labels we put on ourselves, but also those that others put on us. It is about how we grapple with those, and how we try and identify with these but also try and claim back and re-identify ourselves.
"Pale Male and Stale audiences can still enjoy shows like Single Asian Female"
In a wider sense, it really speaks to those people who haven't ever seen themselves on stage before; she has written a play in a time when it's kind of an exciting to be of a diverse background because, all of a sudden, you are starting to see roles pop up that were not around 5 years ago.
What do you think is behind this new emergence of Asian voices and performers on the Australian main stage?
I think there are more artist from Asian backgrounds trying to find their voice, their feet and their platform, and I think contemporary Asian Australian performers have had a huge hand in creating these kinds of performances. It's about creating more opportunities for Asian Australian artists to take on leadership positions in the industry; not just being performers but being writers, because it starts there, if the stories that are being told on our main-stages call for more diverse faces, that is where the change can really start to happen.
Musing on this, the fact remains that Australian theatre audiences are still predominantly white and very middle class.
I totally agree, because that audience base will die, you know, so we need to ensure the longevity of the industry, and to do that we have to be really listening to what new and contemporary audiences want to hear and see. I think major theatre companies have a history of really underestimating what audiences want to see, and what stories they enjoy. Pale Male and Stale audiences still enjoy shows like Single Asian Female, because they can still relate. It's still about family relationships on stage, people know enough about this, to drop into the story and enjoy it.
Moving on, to look at the future, Courtney finishes the interview saying
Im really interested in new work, and new writing, like I would never be interested in doing like, a remount of a Chekov play, ever. I understand that you need to know the art form to move into the future, but I want to pour all my energy into supporting new work and new voices; I think that's  most exciting not just for me, but for Australian audiences, as well. 



More info? Click here.