JAGGED LITTLE PILL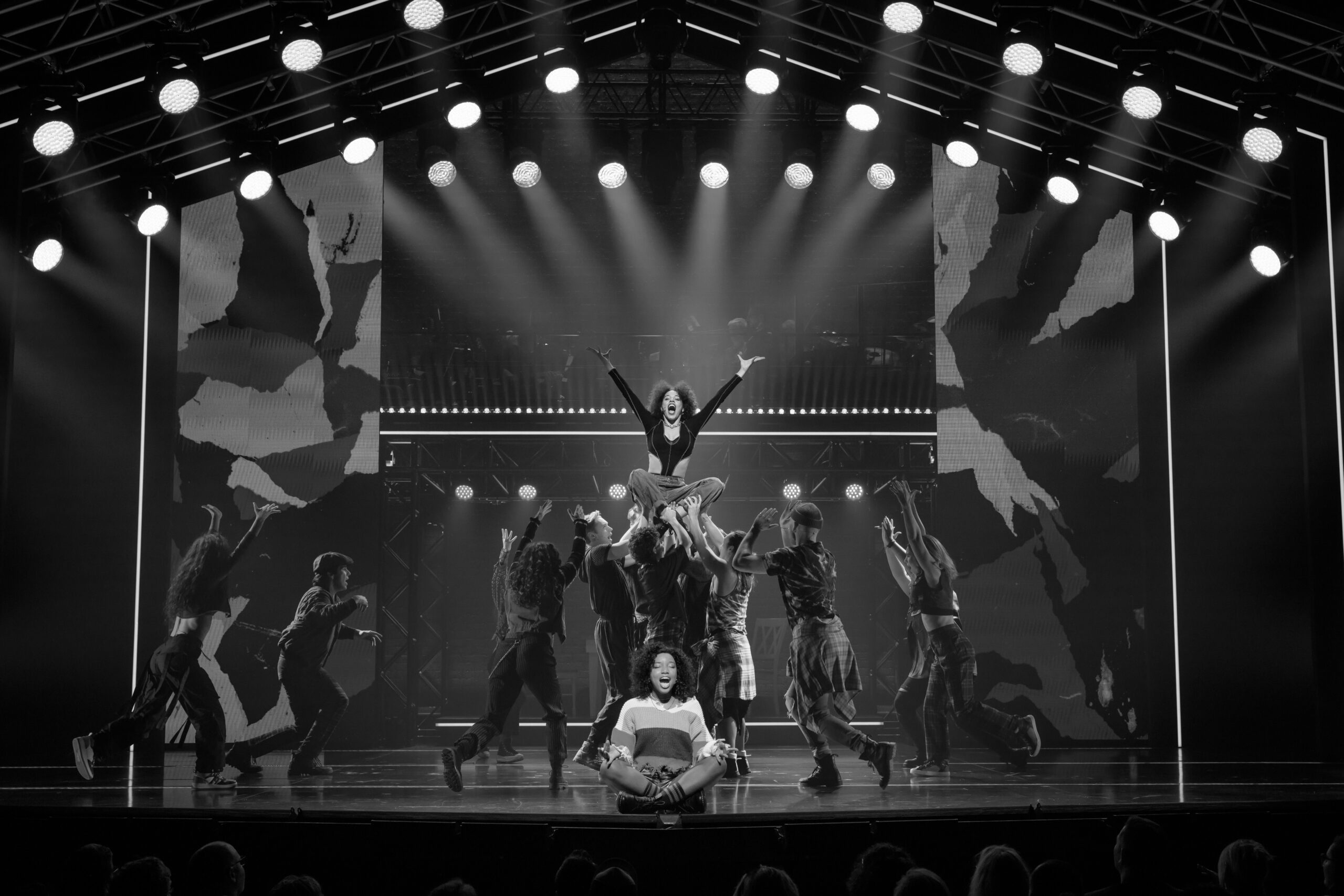 For a certain generation, the music of Alanis Morissette is forever etched into a collective angst filled consciousness, and in Jagged Little Pill the memory of such music comes flooding back in giddy waves.
Introduced first to the all- American Healy family by Mary Jane Healy (played by Natalie Bassingthwaighte)- recording their annual Christmas message. From here the layers- of this upon the surface- seemingly perfect family, begin to unravel. Soon we are introduced to the inner machinations of each character- the turmoil of the children coming of age verses-as an example Mary Jane's spiralling addiction to pain medication.
The cast all give exemplarily performances, spurred on by the electric energy of an audience you could tell were hungry for and had been starved of live performance. This aided by a solid musical arrangement-the work of Glen Ballard, which some 27 years after the release of the original album- breathed new life, and dare it be said- meaning into Morissette's lyrics.
For the most part- I couldn't help but draw parallels between this musical and Fun Home- of which opens in Melbourne later this year and that I was lucky enough to see in Sydney over the course of 2021. While both musicals centre upon a family dealing with trauma, grief and a web of secrecy- Fun Home– relies less on shoving its agenda down one's throat.
This is not to say that Jagged Little Pill is in anyway flawed- as indeed the musical genre is perhaps best suited to breaking down such subjects- in turn making them palatable for the masses.
However, for all the glitz and big showy numbers, Jagged Little Pill did at times lack depth, heart and soul- seemingly too eager to reach a forgone conclusion opposed to simply letting the brooding tension slowly simmer away. For while Jagged Little Pill does with the best of intentions, explore some pretty fraught terrain- some of these more tense moments- missed the mark.
Above anything else and amidst a slow-moving tidal wave of change sweeping through Australia's theatre and broader creative industries- Jagged Little Pill­ stands tall with the diversity of its cast. Given recent controversy surrounding its Broadway production and treatment of both its transgender and non-binary characters and cast- in it's Australian counterpart- we instead find hope that those long needed cultural changes are a coming.
While not perfect- Jagged Little Pill is well worth the price of admission and should settle into and finds its own groove as the season progresses. It plays at Melbourne's Comedy Theatre until April.
For tickets and more info- click here.