From the 3rd of October, Melbourne International Arts Festival will ignite our city with a program which both provokes and inspires.  Melbourne International Arts Festival seeks to connect art forms, people and ideas;  this is nowhere more  present more than in the eclectic mix of shows, curated by Jonathon Holloway in this, his third year as festival director.  As one of Australia's leading international arts festivals, we at The Melbourne Critique can't wait as it truly is our favorite time of the year. Here are our top picks from this year's  program, so with tickets now on sale, dive in, join us, and get among the art.
For more info and to book you tickets, click here.
I. TANDERRUM / Performed by the clans of the Eastern Kulin Nation. Each year in recognition of a culture that has existed here for thousands of years. Tanderrum, a ceremony of the five clans of the Central Kulin Nation, marks the beginning of our city's festival; with sand, fire, leaves and bark makes a space that's to be shared.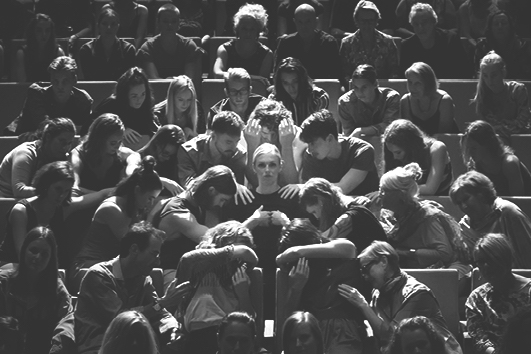 II. ONE INFINITY / Jun Tian Fang, Wang Peng & Genevieve Lacey / Beijing Dance Theater & Dancenorth Australia. With only two dance performances featuring in this year's program, it's a matter of quality over quantity. One Infinity, presented at the Malthouse, brings together cultures, colliding where exploration emerges between the method and the performance style.

III. SONG FOR A WEARY THROAT/ Rawcus. "Performances such as Song For A Weary Throat are important and needed. It reflects, without compromise, takes us prisoner, and leaves us  feeling uneasy and too close to home." First presented at Theatre Works in 2017, this is a powerful meditation post-trauma, exploring the links and divisions that emerge in communities and society. This performance is adapted for presentation at Arts Centre, in the Fairfax studio.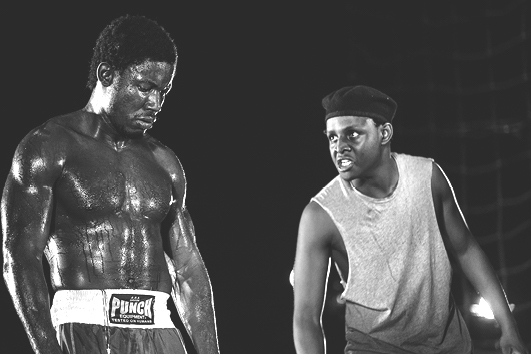 IV. PRIZE FIGHTER / La Boite Theatre Company. This work  tells the story of Isa, a Congolese boy who comes to Australia as a refugee escaping a brutal civil war and unspeakable horrors. Works from Up North have a strong presence among this year's program, with Prize Fighter being one example of such work that, having done the rounds on the Australian festival circuit, finally lands in Melbourne.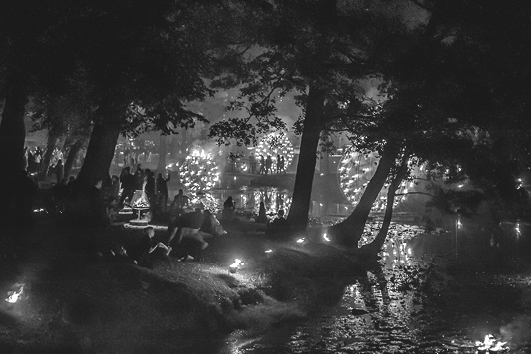 V. FIRE GARDEN / Compagnie Carabosse. Born out of earth, air and water in 1846 were the Royal Botanic Gardens Victoria. In 2018 we add the missing element; mammoth spheres of leaping flames, flickering sculptures and dance, thousands of fiery urns that cause shadows to play – making your way through this self-lit, dense garden is both, a personal journey full of surprises and a shared experience of elemental forces in full effect.

VI. A GHOST IN MY SUITCASE / Barking Gecko Theatre. Melbourne Festival Artistic Director Jonathan Holloway said: 'Part coming of age story, part adventure and part ghost hunt, Gabrielle Wang's book is a modern classic and Barking Gecko have used all the bells, whistles and lights to make it a thoroughly thrilling ghost tale.'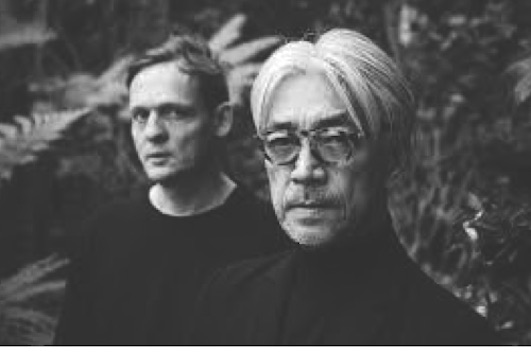 VII. ALVA NOTO & RYUICHI SAKAMOTO. An artist whom has never been content keeping still; from 70s synth-pop pioneer with Yellow Magic Orchestra to experimental minimalist, to lauded film composer, with Brian Wilson, Iggy Pop, Youssou N'Dour and David Sylvian as just a few of his past collaborators, proving the expanse of music which he roams. Sakamoto's most recent and perhaps most enduring musical partner has been German glitch maestro Alva Noto. So, on the heels of their 2018 live improvised album Glass, witness these two distinct minds in communion once more.

VIII. WATT / Samuel Beckett. Here, Beckett's wit and wisdom combine in the tale of a nomadic manservant, who is never afforded a glimpse of their master. Beckett's reputation as the twentieth century's preeminent chronicler of the human condition often obscures his position as one of the finest comic minds in literature.

IX. A QUIET EVENING OF DANCE / William Forsythe. Having collaborated with various artists and becoming one of his generation's foremost choreographers, William Forsythe returns to Melbourne for A Quiet Evening of Dance. In this performance the intricate phrasing of the dancers' breath is the accompaniment to a distillation of the geometric origins of classical ballet.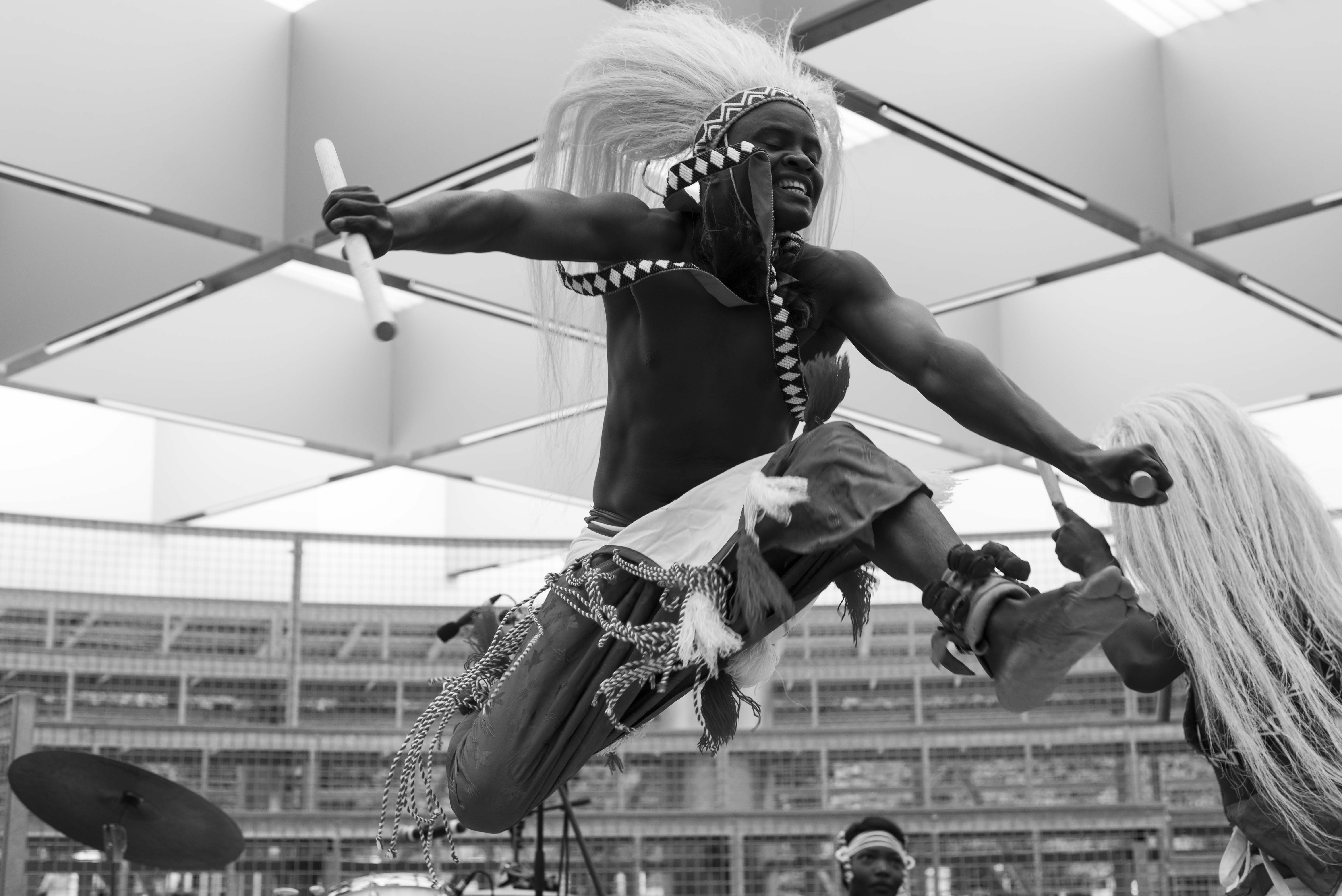 X. OUR PLACE, OUR HOME / Multicultural Arts Victoria / MPavilion. A coming together in celebration of culture and diversity through performance. Celebrating Melbourne's newest arrivals, and standing as a true representation of our strength through diversity. Over recent years, this has become a cornerstone and much loved part of the Melbourne Festival Program, taking place on the final day of the festival in MPavilion.