TWO SHOWS / WORLDS APART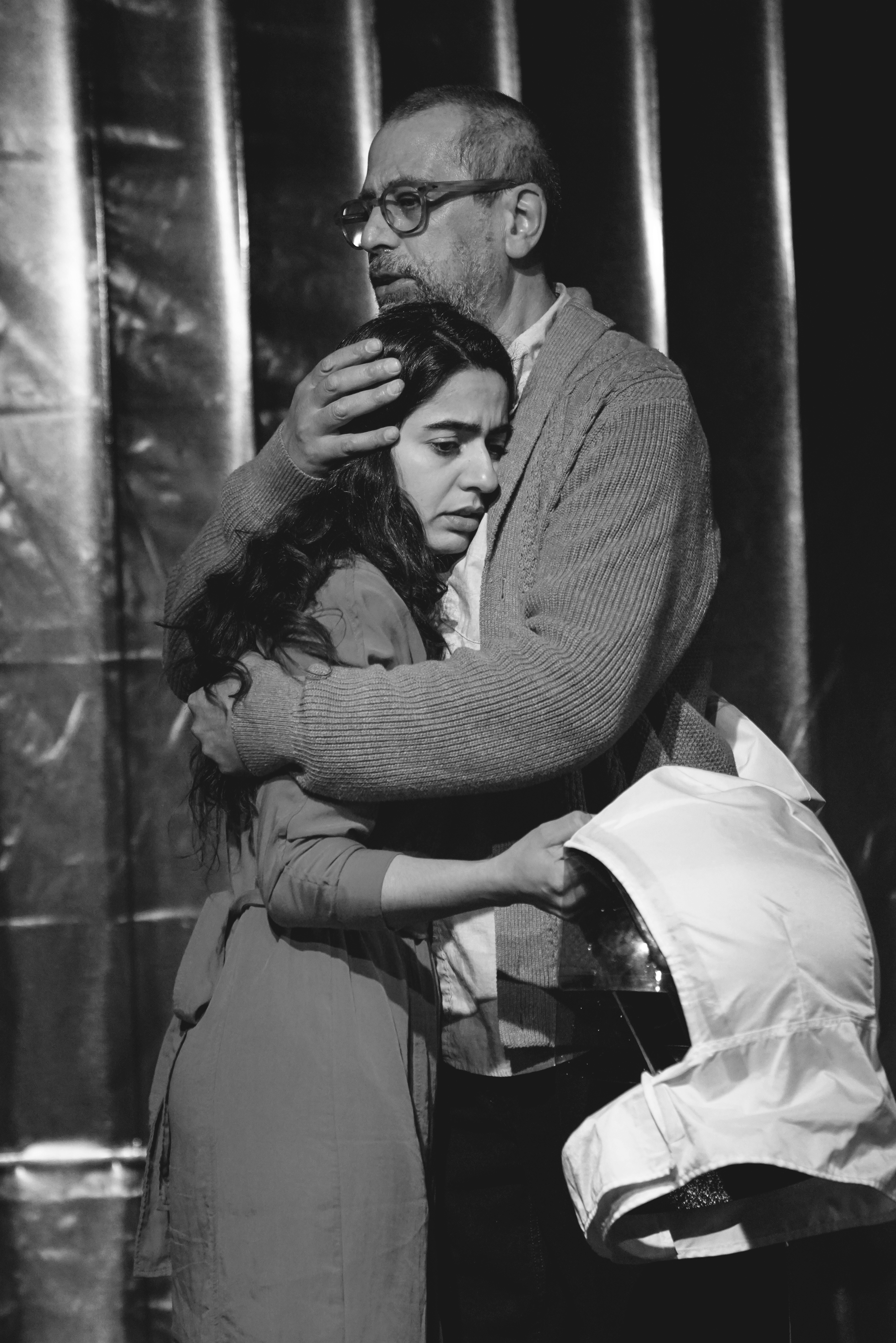 The Melbourne International Arts Festival 2019 presents two works at the Malthouse that may seem worlds apart but share many similarities: Brimful Of Asha and Grey Rock. They both deal with cultures that are not of our own, of matters of the heart and of aspiration and escapism.
Brimful Of Asha is like a big, warm embrace or sunshine streaming through a window in spring. Created by Toronto based Why Not Theatre, it's written and performed by mother and son Asha and Ravi Jain. Upon entering the theatre, they greet each audience member and offer a hot samosa; this performance tastes just a good as the delicious morsel.
It speaks firsthand of a culture that, for many, may be hidden: the pressure of family expectations and the processes of arranged marriages. The banter between mother and son provides humour that is tight as much as is side-splittingly cringe worthy, but throughout the performance there are moments that balance these lighter passages. Perhaps what helps this performance endear itself most is that Asha Jain is not a trained actor, but she revels in this moment.
A minor criticism is that some of the lines were lost, which could be solved with mics, otherwise the rest of the production is satisfactory and pared back, which, within this context, is fine because the material at the heart of the work is strong.
Sometimes, theatre is at its most successful when it doesn't have big questions to answer, or a burning desire to solve the world's problems. Sometimes, theatre provides simple escapism, and a look into a world removed from our own. Brimful Of Ash, is exactly this kind of theatre.
Grey Rock written and directed by Amir Nizar Zuabi, a work developed in Palestine and performed by a group of diversely talented and incredibly gifted individuals
Whenever Palestine gets mentioned in conversations within the Australian media, it is often embroiled in the political with images of conflict flooding our feeds. What this performance does is illustrate something different to the dominate discourse and it gives us real characters to feel for and connect to.
The narrative of building a rocket to the moon is hunkered down in the relationships between characters but has a whimsical and almost magic quality. As the story unfolds, we are catapulted to the greatest of heights and the lowest of lows.
It interrogates the intersection between east and west without ever dipping into the obvious. As Zuabi says in the program notes: "We live in a dramatically political context, so everything is political.". It takes the images of the 1969 USA moon landing moon and wonders what it would be like to send a Palestinian to the moon.
There is a sense of urgency or necessity in the delivery. Performed for Melbourne Festival in English, their command of language really shines.
With the most recent performance of Grey Rock taking place eight months ago in New York, it feels as though the ensemble had last performed it yesterday.
The music and soundtrack are emotive and the production is beautifully executed with projection lighting and shadow employed to great and intriguing effect.
One might wonder if the Meryln Theatre is the right venue as its cold cavernous interior unfortunately presents a barrier that is difficult to overcome. It feels like the audience need to be closer.
These dramatically different works deliver upon the responsibility of major Australian festivals to share world class companies with local audiences. In turn, because of our country's multicultural fabric, both these works go some way to break down the barriers of colonialism that so often still form part of our local theatre scene. These two works threaten to shatter the binary of the Melbourne festival demographics.