GRAND FINALE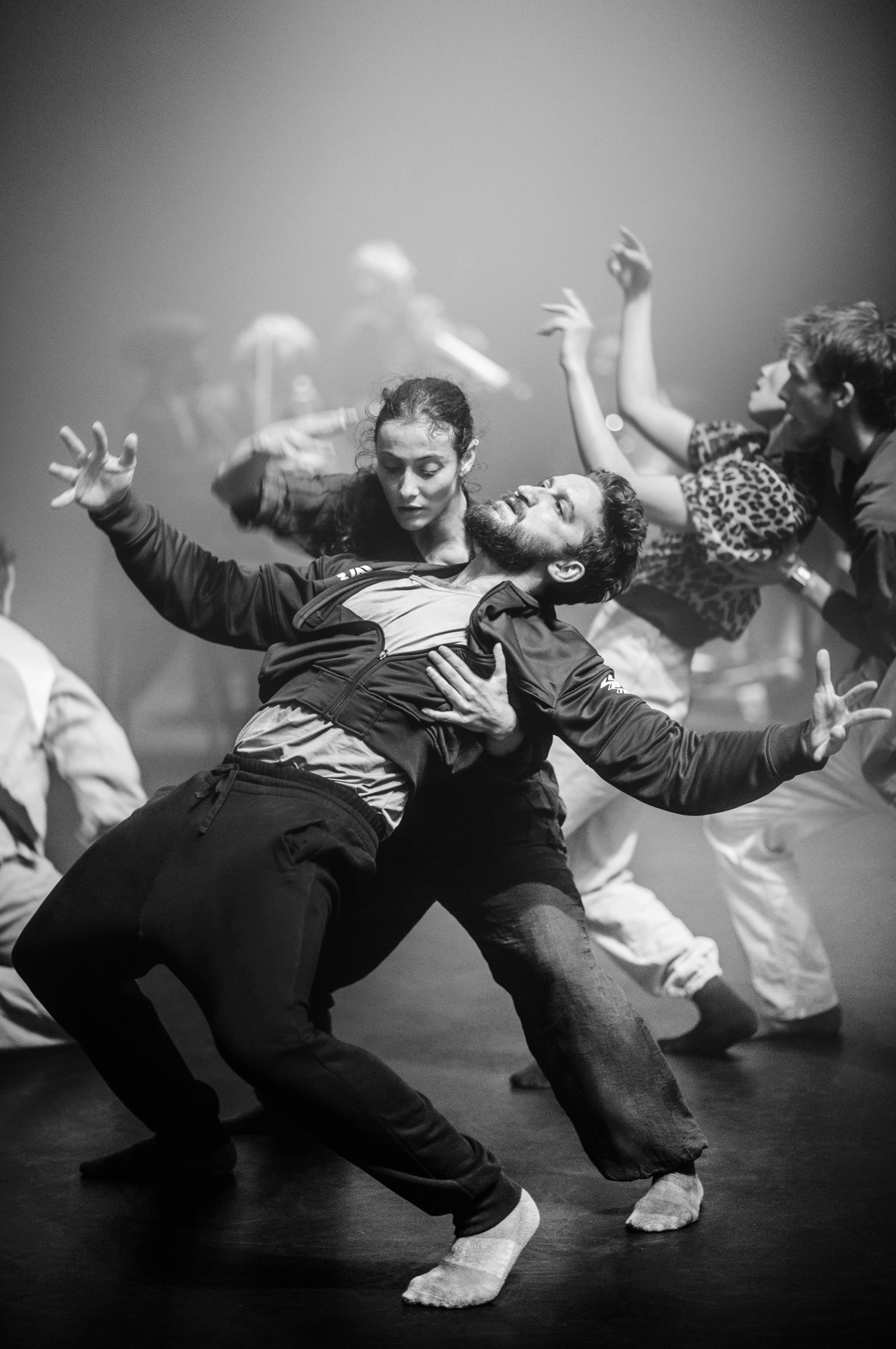 Very few shows deserve standing ovations, but Grand Finale deserved every second of the 10-minute standing ovation it received on the second night of its Melbourne International Arts Festival season. I have never seen such an incredible, awe-inspiring piece of dance. In the 16 years I've spent working within the industry and five of those working as a critic, Grand Finale is the work that will stay with me forever. Rapturous, mesmerising and vigorous, it appears from the darkness it fades back into. 
Created by UK-based choreographer Hofesh Shechter, Grand Finale continues from Uprising and In your rooms, both presented in Melbourne in 2009, and 2013's Sun.
From the outset, any performance where audience members are given ear plugs before entering the theatre, is sure to fill you with a kind of giddy, child-like excitement. In Grand Finale, that sensation builds and builds until the very end, until you're climaxing at the very edge of control. 
The opening scenes were enough to see steady tears streaming down my face. The beauty of this of work is so immense there are simply not words to describe it. As I would discover in a number of conversations that erupted in response to this work's grandeur, another member of Melbourne's dance elite was similarly left hyperventilating with excitement throughout the work's later scenes. 

Grand Finale works so effectively with every element of production, from the large sliding monolithic flats, to the melding of live and recorded score, the humour and the sense of terror that prevails. The ensemble are exquisite in their command of this hyper-physical language, with a sense of urgency that drips from the dancers' skin and pools in the dark smoke-filled air – air so thick you could cut the sensation with a knife and serve it up time and time again. I had to go back for a second serving, and far from the experience feeling any less, the second performance was somehow even better than the first. 
Part of what is so amazing about this work lies in what remains unspoken. Grand Finale lets itself be vulnerable and open to interpretation, speaking individually with each audience member, and allowing them to project some of themselves into the narrative of this undisputed masterpiece. 
I'm not sure if I believe in heaven, but if it exists and I reach that place, this show will surely be waiting there for me to dip once more into the euphoria it provides. Watching Grand Finale is the closest thing to Nirvana that I have ever experienced, and nothing in life has come close to what this show has given me.
To anyone who saw this show, congratulations because you hit the jackpot. For those who have missed it, do as I will, and make a solemn vow to never miss another performance by Hofesh Shechter Company ever again.